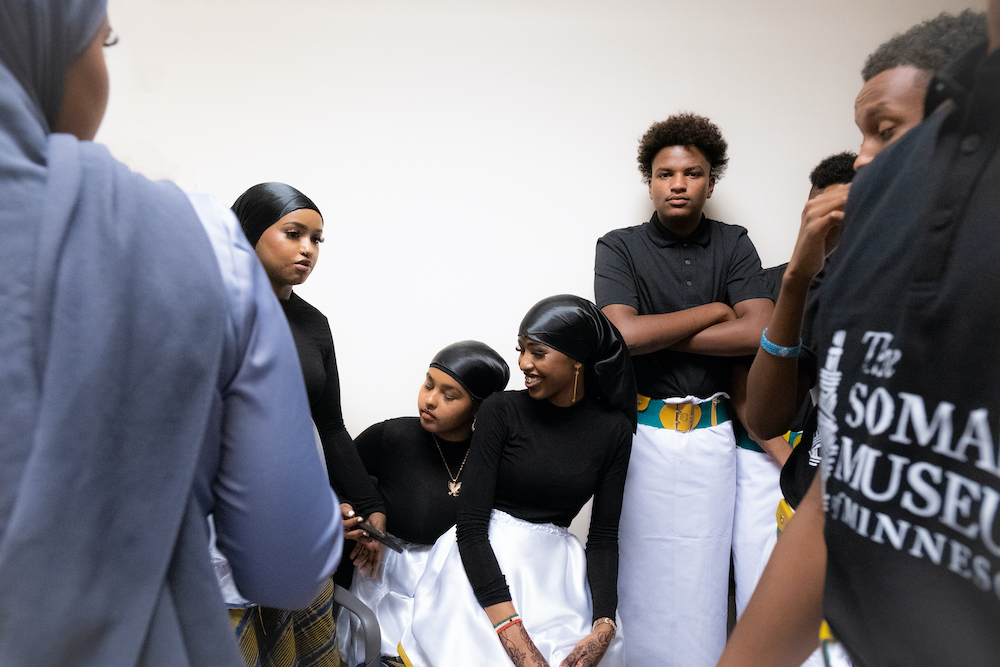 ON VIEW
YASMIN YASSIN: DHAANTO
Dhaanto pays homage to a local Twin Cities-based dance troupe running out of The Somali Museum of Minnesota. These culture bearers pass on invaluable East African knowledge to the diaspora and broader community. Yassin presents this documentation through photos, text, and an opening night debut screening of new film. The short film is a love letter to the Twin Cities, the Somali community, and the broader audience that enjoys the group's cultural dances. Through immersive storytelling, Yassin captures the essence of cultural transference and its pivotal role in diaspora communities. (PF Upstairs Gallery #247)
ZA'NIA COLEMAN: SATURDAY MORNINGS AND THE FACES WE REMEMBER
Emerging Curator Institute's 2022-23 Fellow, Za'Nia Coleman presents her fellowship exhibition at Public Functionary, as an entry into the legacy and impact of Hollywood Studio of Dance, known by the purple awning on Broadway & Penn in North Minneapolis. The exhibition re-presents archival footage, photos, and documents focusing on a decade of memories, 1991 - 2001. As an archivist and former attendee of Miss Diana's dance school, Coleman has meticulously curated a collection of artifacts that delve into the transformative experience of being part of this cherished studio. As a living archive, "
Saturday Mornings and The Faces We Remember
" seeks to present an engaging and accessible approach to history and invites community members to contribute their experiences. (PF Main Gallery #144)
ART WEEK EVENTS
CONVERSATION
FRI 7PM
Join artists Za'Nia Coleman and Yasmin Yassin in conversation with PF Artistic Director, Tricia Heuring to discuss their concurrent exhibitions in Public Functionary galleries.
1500 Jackson St NE Studio 144 & 247, Minneapolis, MN 55413
Sat-Sun 12–5
612–978-5566

@pfunctionary
Facebook
Images:
Za'Nia Coleman.
Saturday Morning and the Faces We Remember
, 2023. Film still. Courtesy of the artist.
Yasmin Yassin.
Dhaanto
, 2023. Photograph. Courtesy of the artist.